Why Our Cover Is Different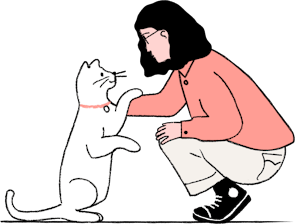 Helpful customer service
Our UK customer service team are happy to answer your questions.
Specialist care
We listened to pet parents to create cover that is built especially for pets.
Cancel anytime
Pay monthly and cancel your policy at any time, without any charges.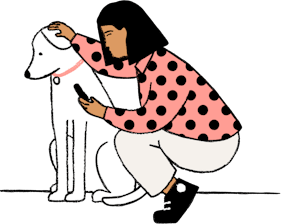 Simple claims
Claim online with no paper forms. We'll track its progress
Our Most Popular Lifetime Policies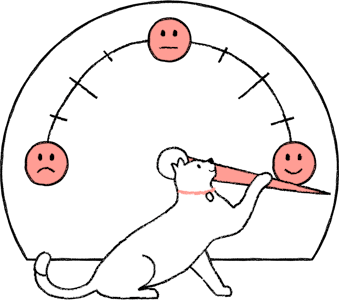 Complete
£15,000 of lifetime vet fee cover. Dental included as standard. Up to £6,000 for loss or theft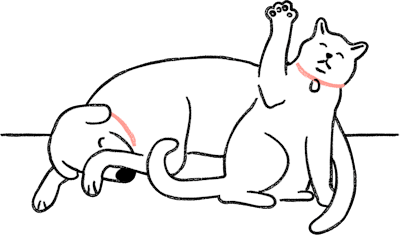 Regular
£7,000 of lifetime vet fee cover. No excess option for pets under 9.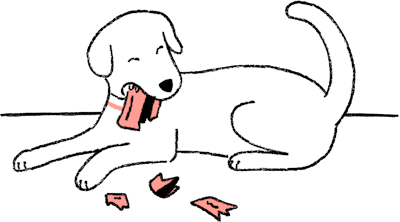 Value
£3,000 of lifetime vet fee cover. Up to £500 for complementary treatments (within vet fee limit).
Pet Owners Love Our Cover
We know not all pet insurance is up to scratch, which is why we listened to owners to design the policies and customer service they couldn't find elsewhere.
All policies cover conditions that ended more than two years ago
We have a policy that can cover more recent pre-existing conditions
No waiting period for claims if you switch to us
15% multi-pet discount when you insure more than one pet on the same policy
Excess is paid once a policy year rather than on every claim or condition
Most policies customisable with different excesses and add-ons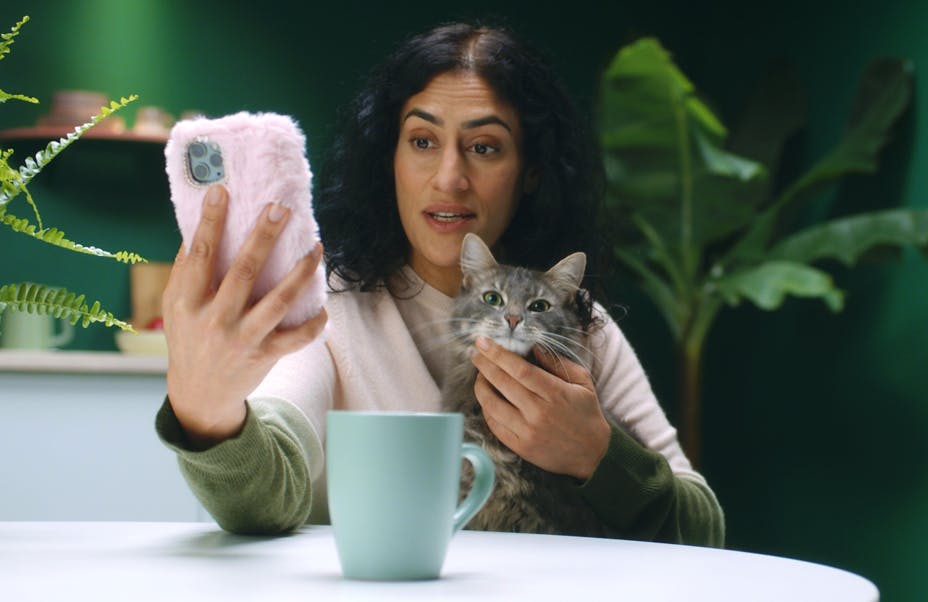 Unlimited vet video calls
All our customers with vet fee cover can video call a vet 24/7.
We give you free access to FirstVet, which lets you call a UK vet at any time so you can get immediate expert advice if your pet looks unwell or has an injury.
Thousands of our customers have used it to decide if their pet needs a trip to the vet or if it's something they can manage at home.
It's convenient and gives reassurance that you're doing the right thing for your pet.
2021 Best Pet Insurance Provider
Thousands of pet owners voted us the Best Pet Insurance Provider in the 2021 Insurance Choice Awards
5-star customer reviews from Feefo
---
"Cracking value for money"
I regard ManyPets as the best value pet insurance, having experienced several others. The claim was so easy and payment was in my account actually before the vets had taken it out.
---
"Excellent service"
Excellent service. Supplied required documentation from vet money paid into my account within 2 days. No quibble or fuss. Would highly recommend these guys. Very satisfied customer. Many thanks
---
"Easy as 1 - 2 - 3"
Easy as 1 - 2 - 3. Very easy to get a quote and straight forward to set up. Quick and efficient. Excellent cover. Great value for money.
How Our Claims Are Different
Easy online claims with no long forms - but you can call if you want
We can pay you or your vet directly
Check on a claim in My Account and we'll text you it as it progresses
Thousands of 5-star claims reviews from our customers including one customer who said: "Kept me in the loop throughout the process. Really kind telephone operators. Excellent experience from beginning to end."
Frequently asked questions
We answer the most common questions about pet insurance.
ManyPets used to be called Bought By Many. We launched our pet insurance in 2017 after hearing from thousands of owners about what they wanted from their cover. We designed our policies based on their needs and we're always looking at how we can improve what we offer. In 2022 we changed our name to ManyPet and we now cover more than 500,000 cats and dogs. Our underwriter is Great Lakes S
Why is Bought By Many changing their name?
We think pets are amazing and we've helped keep hundreds of thousands of them healthy and happy since 2017. We've shown we love pets just as much as you do, although our name doesn't scream (or howl) pets. So, we we're changing it to ManyPets.
Have Bought By Many been bought out by another company or merged?
No, still the same pet-obsessed company, just with a pet centric new name!
How much will my cover cost?
You can find out by getting a quick quote. It's difficult to predict how much a pet insurance policy will cost so it's easiest to enter some details about your pet to see the prices for different policies. If you call up you'll be asked the same questions we have online, which are used to calculate your price.
Yes. We love to help people who want to know more about our cover. Get in touch with our UK customer service team on 0345 340 4090.
Lifetime (or 'yearly limit') insurance covers vet fees up to the policy's limit every year. So long as you renew a lifetime policy each year, the level of vet fees will reset to the full stated limits that you started with. With a lifetime product, it is important to note that your premiums are likely to increase each year at renewal.