Efficient and brilliant service
They handled absolutely everything. It was very easy to complete the claim form and when the vet didn't respond they chased them up for me. Brilliant service, absolutely recommend.
Real Customer Reviews
Reviews from our customers online.
---
Very impressed with their customer service and prompt settlement of my claim. I value being able to speak to someone who is friendly and understanding. My emails were also responded to promptly showing complete understanding of my situation. I highly recommend ManyPets pet insurance.
---
Our 1 year old cocker spaniel has had a range of problems that have needed vet intervention during his first year. ManyPets have been fantastic! Paying promptly and without quibble for genuine claims. I would thoroughly recommend them.
Why our cover is different
We listened to thousands of cat and dog owners to create the policies they wanted. Everything about our cover is designed to be better for pet parents like you.
Simple claims
Claims can be made online to save you time and hassle. You'll get regular updates to let you know the progress of any claim.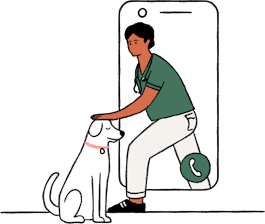 Free vet video calls 24/7
ManyPets customers have access to free video calls with a registered vet through the FirstVet app.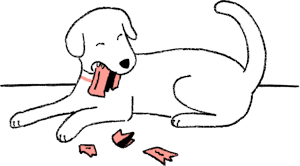 No extra fees
No cancellation fees and you can pay monthly at no extra cost.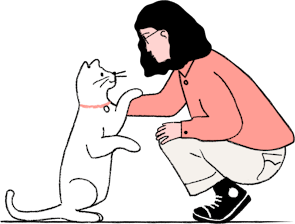 Helpful customer service
Our UK customer service team are happy to answer your questions.

Everyone should use this company
Excellent stress-free service. They respond immediately and settle my claims quickly. I cannot speak more highly of this organisation.
ManyPets reviews
We publish all our policy and claims reviews on our Feefo page. Here are some of the thousands of 5-star ratings for our cat and dog insurance.
---
So glad to have chosen ManyPets. Whole experience was so easy and painless.
---
A very easy claims process - I insure 3 animals and wouldn't go anywhere else. The online process makes it easy and once authorised payment is received very quickly.
---
Great service, easy to get to speak to the team who are all very professional, knowledgeable and friendly. Paid out a previous claim, which was really easy to raise and no hassle throughout. Policies are easy to understand.
---
Easy to use, well explained and great options when purchasing dog insurance online.
---
Best pet insurance company
---
The ManyPets team are amazing. It's so quick and efficient. In a stressful situation being able to upload docs and manage everything online was brilliant before they dealt with my vet directly.
---
The claim process was so simple, which made a very difficult situation easier. Freddie was treated straight away and we just had to send the invoice and ask they to pay the vet. Everything was sorted so quickly.
---
Immediate and straightforward payout and if you do need advice they are always so helpful

The service they provide is brillliaaant!
The reviews were great and the cover was better than any other I could find. We've used the policy for the video vet call when Shirley had a lump on the back of her neck, it was so quick and easy.
---
Friendly and knowledgeable staff who made the process of making changes to my dog insurance policy extremely straightforward.
---
The website was so easy to use. Everything was set out clearly and I knew what i was buying.
---
Excellent Service. Quick settlement no fuss. Friendly staff that understand your needs.
---
Previously insured for my two beloved dogs. Towards the end of their long lives they had lots of health problems. ManyPets never faltered once on claims. What a brilliant insurer!
---
Our pup has ended up with about £15k of vet bills due to Elbow Dysplasia. They have paid out with no issue at all and have been amazing to say the least.
---
I have had various pet insurance in the past but find ManyPets to be the best all round. Never had a problem with any claim and very prompt payment. If I needed to speak in person with an advisor they have always been first class in resolving any queries.
Award-winning cover owners love.
Cat and dog owners voted us Pet Insurance Provider Of The Year in the 2021 Moneyfacts Consumer Awards and we've received over 22,000 5-star Feefo reviews in the past 12 months.