Winner 'Best claims service'
Cat and dog owners voted us Best Claims Service Of The Year in the 2021 Moneyfacts Consumer Awards and we've received over 22,000 5-star Feefo reviews in the past 12 months.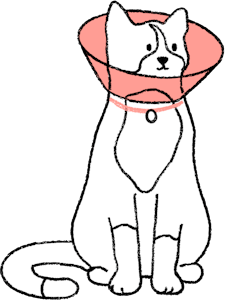 1. Your proof
Get a copy of your pet's medical history, their treatment invoice or a receipt if payment has been made.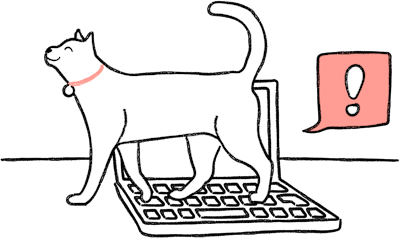 2. Access your account
Log into your ManyPets online account.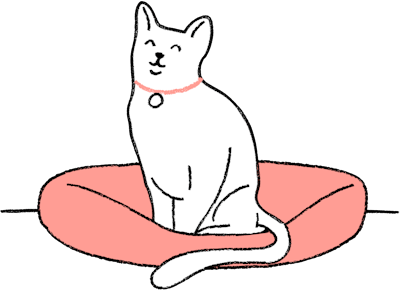 3. Make your claim
Click 'make a claim', tell us what happened and upload your evidence.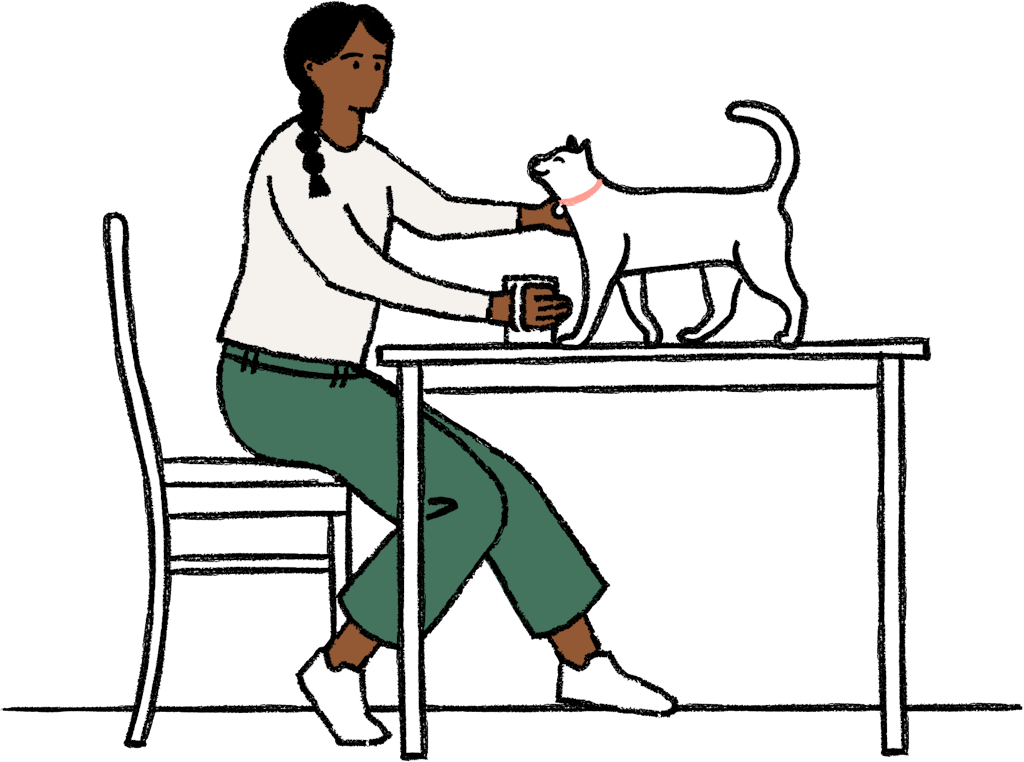 What happens next?
Our pack of claims hounds will get to work sorting your claim as quickly as they can.
If they find we need more information we can contact your vet to get it so you can focus on looking after your pet.
We'll keep you updated by text and email to let you know when it's paid or if there are any delays.
When you make the claim you can choose if you want us to pay you or your vet (as long as they've agreed to it), so when it's approved you know where the money is going.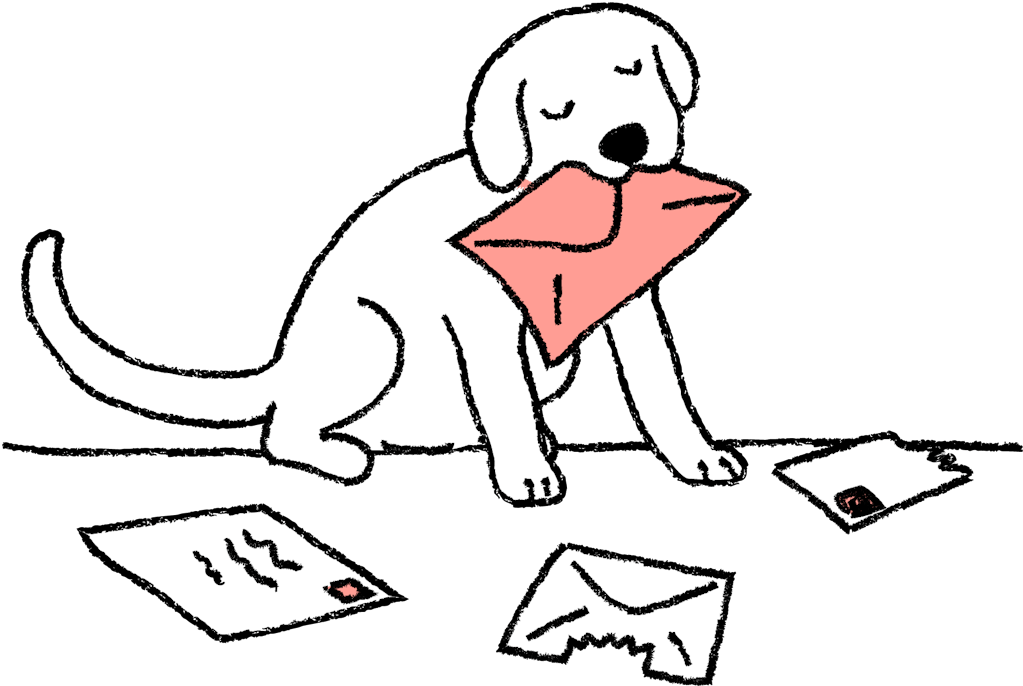 Track your claim
Log in to My Account to see the status of your claim.
We'll also email you a breakdown of your claim and let you know when it's paid. If you haven't received an email within 72 hours of submitting your claim, it's worth checking your junk or spam folder.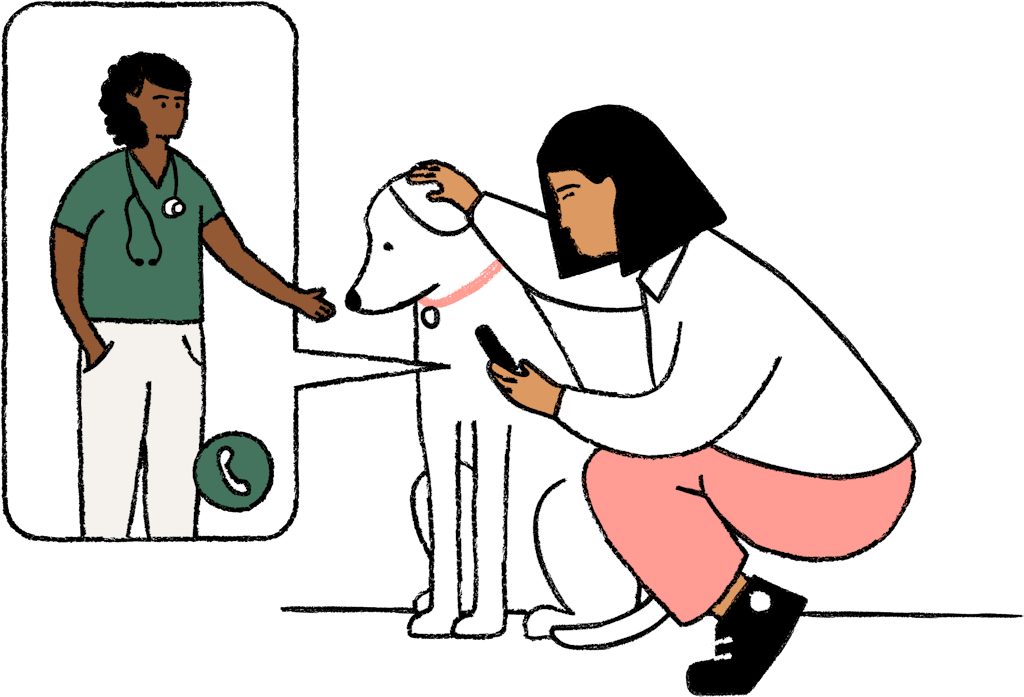 Book a video call with a vet
If you're concerned about your pet you can also use FirstVet to speak to a UK-registered vet. ManyPets customers have unlimited free access to FirstVet and it can be used 24/7 on a phone or tablet.
It's useful if you're unsure if your pet needs a trip to the vet or if you want expert advice on any accidents or illnesses.
Customer reviews
We have thousands of 5-star reviews for our claims and service. Feefo gave us its Platinum Trusted Service Award in 2021 for consistently high ratings over the past three years.
---
"Pawfet Customer Service"
Very impressed with their customer service and prompt settlement of my claim. I value being able to speak to someone who is friendly and understanding. My emails were also responded to promptly showing complete understanding of my situation. I highly recommend ManyPets pet insurance.
---
"Simple, efficient, worry free"
The claim process was so simple, which made a very difficult situation easier. Freddie was treated straight away and we just had to send the invoice and ask they to pay the vet. Everything was sorted so quickly.
---
"Highly recommended"
Great service, easy to get to speak to the team who are all very professional, knowledgeable and friendly. Paid out a previous claim, which was really easy to raise and no hassle throughout. Policies are easy to understand.

Excellent easy and efficient
A very easy claims process - I insure 3 animals and wouldn't go anywhere else. The online process makes it easy and once authorised payment is received very quickly.
Frequently asked questions
Everything else you may want to know about ManyPets claims.
How long do I have to submit a claim?
You have up to one year from the vet's diagnosis or the date an accident happened to make a claim. We'll not be able to pay claims submitted later. If you decide to cancel your policy, you'll have 12 months to let us know of any treatments that took place before the cancellation date. 
What if I need help with logging my claim?
Most customers make their claims online. Our online service is available 24/7 and we've made it as easy as possible so it's best to start there. If you prefer to call or email, you can reach us Monday-Friday 9 am-5 pm on 0345 646 1213 or myclaim@manypets.com.
Does ManyPets pay the vet direct?
Yes, we can pay you or your vet directly. Simply tick the box regarding who you would like us to pay, when submitting your claim.
We will pay the first vet that you have listed during your claim submission. You can enter up to two different vets.
If you would like us to pay a different vet – in the case of a referral, for example – then you can let us know in the comments box called 'Almost there' at the end.
It's a good idea to check with your vet that they will accept direct vet payments. Most of them do, however, its always best to check.
No need for a form, we'll deal directly with your vets. All you need to do is submit a claim online. 
How do I submit a continuation claim for an ongoing condition?
If your pet is receiving ongoing treatment, you can either claim as treatments take place or at the end as one large claim. All claims can be registered up to 12 months after the date of treatment or accident. 
Making a continuation claim is easy, visit your account, create a new claim, select which claim it relates to and tell us how much you would like to claim for. Generally, we will only need an invoice for the most recent treatment your pet has received. If we require another copy of your pet's medical history, we will reach out to you and your vet directly. 
What you need to know: 
If you have switched from another insurer, and do not have a gap in cover, we can accept claims straight away as long as you can supply evidence of your previous insurance. 
We are not able to pay for an accident in the first 48 hours of your policy
We are not able to pay for illnesses or behavioural conditions in the first 14 days of having cover with us.
We are not able to pay a claim if your pet passes away due to illness within the first 14 days of the policy.
If you delayed the start date of your policy, these waiting periods begin from that policy start date.
You have up to one year from the first diagnosis of an illness by a vet or the date an accident happened to make a claim. We will not be able to pay claims submitted later.
Waiting periods only apply when you first purchase a policy and not on renewal.
How do I make a claim on behalf of my client?
If you are a vet or specialist making a claim on behalf of your client, please call 0345 646 1213 (Monday-Friday 9 am-5 pm) or email myclaim@manypets.com. Once you've given us your client's information, and the amount owed we will contact them directly to make sure they are happy for us to process the claim. We can pay you directly. 
It's quick and easy to claim online but you can make a claim over the phone, just call 0333 130 4552​.
Our claims handlers will ask about the claim and your vet's contact information. After that, we'll be able to process the claim. We won't ask you to fill in any forms, which should speed up the process and make your life easier.
If you have your policy number and any receipts for treatment to hand when you call it can speed up the claim, but this information is not essential.
Once we've contacted your vet we'll update you on how the claim is progressing via text message and email.
If the claim is approved we can pay you or the vet, whichever you prefer.
ManyPets pre-authorisation
We don't currently offer pre-authorisation on claims.
Pre Existing Conditions 
Unless you have a pre-existing policy, we can't cover claims for pre-existing conditions. A pre-existing condition is something that your pet had treatment, medication, or advice (including anything a vet observed and recorded in your pet's clinical history) for in the 24 months before the date of treatment you are claiming for. 
If your pet doesn't need treatment, medication, or advice for a condition for 24 months, we'll no longer consider it pre-existing and you'll be able to claim for it.
Routine Spaying and Neutering 
If you decide to spay or neuter your pet, we are not able to pay your claim. 
If your Vet recommends spaying or neutering due to a medical condition, we will happily review your claim. 
Our award winning cat and dog insurance
Choose from policies we've designed to meet the needs of pet owners.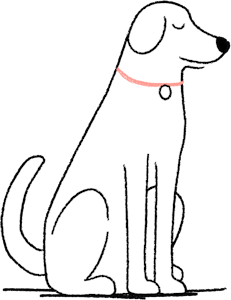 Dog Insurance
Up to £15,000 of lifetime vet fee cover.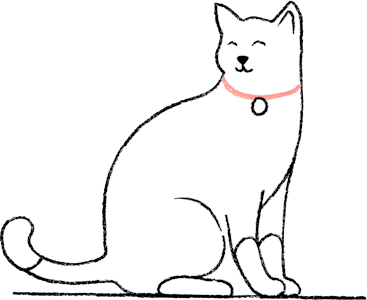 Cat Insurance
Policies from £3,000 to £15,000 of vet fee cover.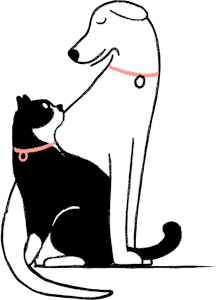 Multi-pet Insurance
15% multi-pet discount for pets on the same policy.