Why's dog insurance so important?
We know your dog's part of the family, but there's no NHS for pets. When dogs get ill or hurt themselves in an accident it can cost hundreds or thousands of pounds to put them right again.
Repeat vet trips, cleaning and antibiotics for ear infections could cost several hundred pounds, while a surgery for something like a hip replacement could be in excess of £5,000.
If your dog's not insured, you'll have to find that money yourself.
That's where pet insurance comes in. You'll pay a sum of money monthly or annually so that your beloved hound can get the treatment they need, when they need it.
Pet insurance can pay out for other kinds of claims too, like behavioural issues, your dog going missing, or care for them if you need to unexpectedly go into hospital yourself.
And if your dog's insured when they develop a condition, some pet insurance will continue to cover that illness for the life of the pet, as long as you renew each year. All our policies work like that.
Our cover is different
We created our dog insurance from scratch to give dog owners the policies they deserve.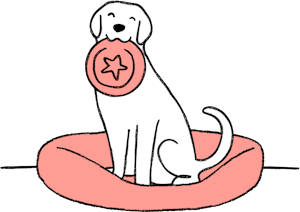 Simple claims
Claim online with no paper forms. We'll keep you updated, every step.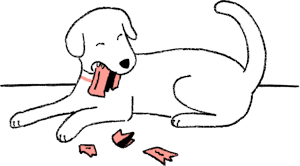 High limits
Our Complete policy has up to £15,000 vet fee cover.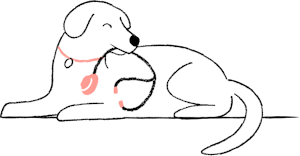 Quality cover
All policies cover conditions that ended two years ago and one policy can cover more recent conditions.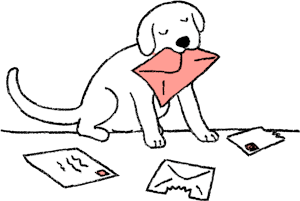 Moneyback option
20% of your annual premium refunded if you don't need to make a claim.
Dog insurance that can last a lifetime
We know dog owners want pet insurance that works and isn't designed to catch them out. That's why all our policies offer a yearly vet fee limit, also known as lifetime pet insurance.
Once your dog's covered you'll have a single limit for vet fees. You can claim up to this limit for all conditions every year. When you renew, it resets so it won't run out if you have to claim for something throughout your dog's lifetime.
You can choose the right cover for you from our range of lifetime dog insurance policies.
Our Complete policy is one of the most comprehensive pet insurance policies in the UK and has:
£15,000 of vet fee cover a year
Dental illness cover as standard
High limits for loss and theft
We also have a choice of Regular and Value policies:
Regular has up to £7,000 vet fee cover and you can choose to pay no excess if your dog's under nine years old
Or go for a Value policy to cover the basics with £3,000 of vet fee cover a year
You can add our MoneyBack option to most policies too. MoneyBack pays back 20% of your annual premium if you haven't made a claim in your policy year.
We made sure our policy documents are easy to read and our simple online claims process doesn't have any forms. Find out how our claims work.
We want to help your pet have a long, happy life, so we offer more than insurance. Our customers have free vet video calls through FirstVet and a discount on a flea treatment subscription delivered to your door by VetBox.
We're always looking at how we can do more for pets and owners so we can be there when your dog needs us most.

The service they provide is brillliaaant!
The reviews were great and the cover was better than any other I could find. We've used the policy for the video vet call when Shirley had a lump on the back of her neck, it was so quick and easy.
Dog insurance for pre-existing medical conditions
All of our policies cover conditions that haven't needed treatment, medication or vet advice for at least two years.
But if your pet has been to the vet more recently and you're trying to get cover for the condition we have a policy that might be able to help.
Our Pre-existing policy covers pre-existing medical conditions as long as your pet hasn't received treatment, medication or advice for them in the three months before your policy starts.
You'll have £500 for all pre-existing conditions in your first year of cover. If you don't need to claim for them this limit increases to £1,000 in your second year. After that, if you haven't needed to claim for the pre-existing issues, you'll have the full £7,000 of lifetime vet fee cover that the policy offers for all new conditions.
Sit, stay and read our guides
Everything you need to know about your dog's health, happiness and more.
How much is dog insurance?
In the UK, the cost of insuring your dog can depend on:
Your pet's breed
Their age
Where you live
The policy you choose
On our Value policy with £3,000 of lifetime vet fee cover, 10% of dog owners paid £14.11 a month in January 2022.
That rose to £25.84 for our Complete policy, but that means just over £10 a month extra for some of the most comprehensive pet insurance cover in the UK, including:
£15,000 vet fee cover a year
Dental cover for accidents and illness
Cover while travelling abroad with your dog
Cover if they're lost or stolen
The best way to find out exactly how much it'll cost to to insure your dog is to get a quote – it only takes a few moments.
You can compare our policies, choose extra features and set your excess if your pet's under nine.
If you have more than one pet you'll get a multi-pet discount for pets on the same policy. Our multi-pet discount isn't available on our Value 2k policy.
We also can help you save money on looking after your pet with discounts on a flea and tick treatment subscription and free pet house sitting for a year.
Average dog insurance costs
Here's how the price of your dog insurance policy is affected by age, breed, where you live and more:

It was a no-brainer
I chose ManyPets because it was gold stamp-approved by a friend, he said you'd been so supportive for him. And there's so many options.
What do I need to get a quote?
Look up these details before you get a quote – it'll help speed things up.
Your dog's name
Your dog's gender
The breed of your dog and whether it is a pedigree
The age of your dog
Whether your dog has been spayed or neutered
Whether your dog has pre-existing medical conditions
How much you paid or donated for your dog
Reviews of ManyPets dog insurance
We publish all our policy and claims reviews on our Feefo page. Here are some of the thousands of five-star ratings.
---
"Dogs best friend"
Always there when I need them and providing an excellent service for Hugo
---
"Good value policy, efficient easy claims process"
I recently put in 2 claims for my dog, I was shocked when the next day I had an email to say my claim had been approved and paid. You really can't get better than that. The policy offers better protection, and at a lower cost than another well known policy providers.
---
"Great Insurance for your furry loved ones"
One of my dog has a long term illness that requires tablets everyday. ManyPets have been very supportive and helpful and have promptly paid for these tablets.
I am glad we chose to use ManyPets. We took out the most extensive care plans that are available and they have proved their value time after time.
---
"Stop here you've found what you looking for!"
I cannot thank the Many Pets team enough for their compassion when dealing with my claim. They were the calm, whilst we were in a storm, regarding our pets health. Without their professionalism & the calm reassuring way they dealt with us, I really do think we wouldn't have our dog with us today. I was also grateful, that Many Pets dealt directly with my vet. I wish I could give them more than five stars.
---
"Highly Recommended"
Very easy to deal with and was able to place all 5 dogs onto one policy with full cover at a very competitive price.
Dog breeds guides
Read our guides to some of the UK's favourite dog breeds, including common health conditions and cost treatment and pet insurance.
Frequently asked questions
We answer the most common questions about dog insurance.
Is dental treatment covered?
Dental cover for accidents is included in all our policies within the vet fee limit. Our Complete policy includes cover for dental illness and accidents as part of the £15,000 vet fee limit.
Are spaying or neutering covered?
No, spaying and neutering are not covered by pet insurance. There may be rare exceptions when a vet deems it essential for the health of the dog but most spaying and neutering procedures owners choose to have are not covered.
Loss and theft are covered up to £6,000 on our Complete policy. We will pay out the value of your pet if it is stolen. Theft cover is an optional extra on our other policies and most will offer up to £1,500 of cover. There is a £200 add-on for advertising and a reward available on our Value policies.
Vaccinations are not covered by pet insurance because they are classed as routine procedures.
We have two limits related to death. All our policies include £150 if your pet has to be put to sleep. It is your choice how you use it, it could be used to cover the cost of the procedure or for pet cremation or memorial costs.
We have a separate limit that can pay out the value of your pet if it passes away because of an accident or illness. There is a £6,000 limit included in our Complete policy as standard and our other policies, apart from Value, offer up to £1,500 as an add-on. Please check our policy documents as there is an age limit for some death claims.
Is dog insurance compulsory in the UK?
No, dog insurance is not compulsory in the UK but many owners choose it to cover vet treatment and other claims.
Can dogs have life insurance?
There are no life insurance policies for dogs although our pet insurance policies can offer a payout if your dog passes away, similar to life insurance. Our Complete policies includes up to £6,000 cover for death as standard and our other policies offer lower limits as an add-on. Please read our policy documents because some death claims have an age limit.