The right policies and options for you
Pet insurance with the options that pets and owners deserve.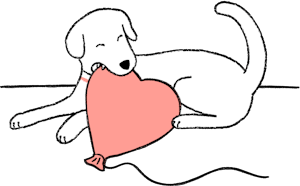 MoneyBack option
20% of your premium paid back if you don't need to make a claim in your policy year.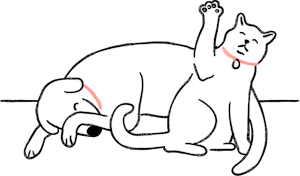 Choice of excess
No excess option for pets under nine on our Regular policy.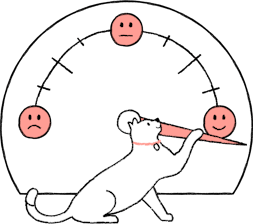 Quality cover
Choose MoneyBack for our Value 3k, Regular or Complete policies.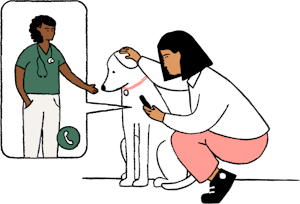 Help at hand
Video consultations through FirstVet and simple online claims.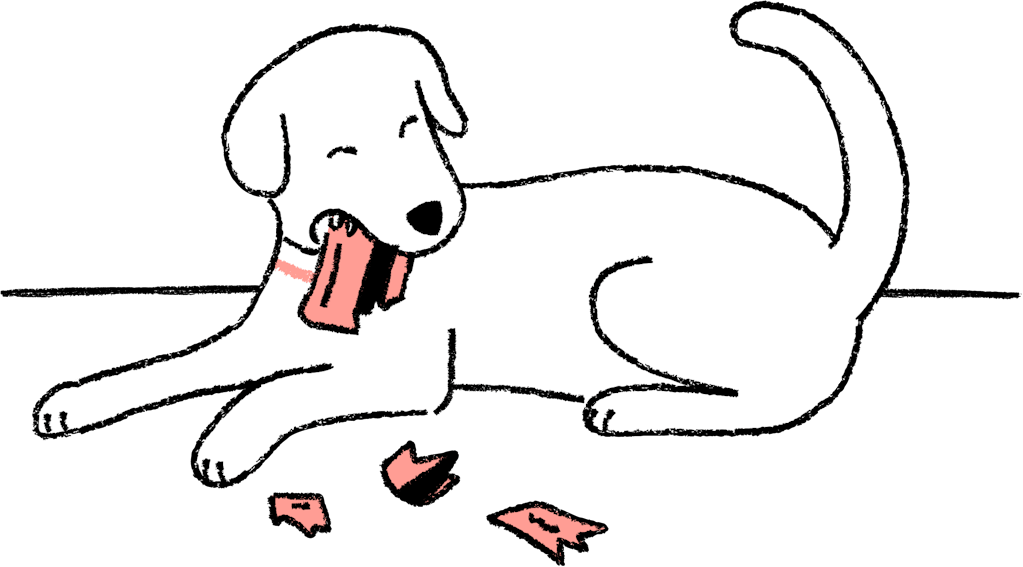 What's MoneyBack pet insurance?
MoneyBack is our unique optional extra that makes sure you get great value from your insurance. In return for paying a little extra, we'll give you 20% of your premium back at the end of the policy year if you haven't needed to make a claim.
Sometimes cats and dogs stay out of trouble and go a whole year without vet treatment so we want to make sure you can get something back from your pet insurance when they do.
How does MoneyBack work?
When you get a pet insurance quote through our website, you'll get the option to add MoneyBack to a Complete, Regular or Value 3k policy.
You can add MoneyBack to all the pets you insure, and if you add more than one pet to the same policy you also get a 15% multi-pet discount.
There's a cost for the optional extra but it could mean you get a payment 12 months after you take the policy out. For example, if your premium for the year is over £500, you'd get over £100 back.
Here's how it works:
If you choose MoneyBack and you don't need to make a claim on your pet insurance during that policy year, we'll automatically give you 20% back.
The 20% will be paid back to the bank account or card you used to pay for your insurance.
We paid over 97% of of claims from November 2020-October 2021. But if you make a claim and it's one of the rare occasions where we can't pay it, you'll still receive MoneyBack.
We're the only pet insurance provider in the UK that offers MoneyBack.
Our customers love MoneyBack
We're really proud of what our customers have to say about our pet insurance, including the MoneyBack option.
---
"Great cover with a MoneyBack option"
I liked that the policy provides a good level of vet cover and a low annual excess rather than a per event excess with the added benefit of an annual 20% refund on my premium if I do not make a claim.
---
"Best pet insurance"
This pet insurance policy is by far the best I ever had. I have submitted a claim on Wednesday evening and it was paid out Thursday. Also if you do not submit any claims for the year you get 20% back of the money you paid that year.
Why do you offer MoneyBack?
At ManyPets, we're on a mission to make pet insurance that helps pet parents keep their cats and dogs happy and healthy.
We found that some owners were frustrated with paying out for premiums but then not needing to claim. So we decided to offer something different - an option that's there for them if their pet's unwell, but gives some of their premium back if they're healthy.
You can use the money you get back however you want, although we're sure your pet would suggest some new toys or a day out.
We originally created MoneyBack as a standalone policy and it has paid back more than £2m to over 25,000 customers between January 2020 and October 2021.
Feedback showed customers loved MoneyBack, but we wanted to make it even better.
So now you can add MoneyBack to our Complete, Regular or Value 3k policies - offering great value to even more pet parents.
Frequently asked questions about MoneyBack
If you can't find an answer to your question here feel free to give us a call.
Can I add MoneyBack to the Pre-existing policy?
Our Pre-existing policy is designed to give peace of mind to pet parents whose cat or dog has been poorly within the last two years, but we don't offer the MoneyBack option for this policy.
Many people taking out a Pre-existing policy are likely to think there's a chance they might need to make a claim in the coming year. So we don't think a MoneyBack option would offer them the best value.
Is this a pet insurance no-claims discount?
MoneyBack is not a no-claims discount on pet insurance. A no-claims discount, or no-claims bonus is offered on car insurance policies, rewarding careful drivers with cheaper premiums for not making a claim.
But you can't help it if your pet gets ill and we certainly wouldn't want to encourage anyone to avoid the vet for a 'reward' - that would defeat the purpose of having pet insurance in the first place.
But we know owners don't always need to claim so adding MoneyBack gives them the opportunity to still get something back from their insurance.
How do I get the money paid back?
If your pet has been happy, healthy and unscathed from any adventures for the length of your policy year you don't need to do a thing to get your MoneyBack.
It'll be refunded through your original payment method; either paid back onto your credit card or into your bank account.
I've already got a MoneyBack policy - how does that affect me?
If you're an existing MoneyBack customer, nothing will change for you - your policy will work exactly as it did before.
The original MoneyBack policy has the same level of cover as our Regular policy, so you might decide you'd like to switch to a different level of cover now that MoneyBack is also available on the Value 3k and Complete policy. To find what out your options for changing your cover level, call us on 0345 340 4090.
You may want to wait until your renewal date if you're considering changing your level of cover because you won't be eligible for MoneyBack on your existing policy if you end it early and start a new one. Your 12-month MoneyBack period would start again from the date the new policy started.
I've already got a policy with you. Can I add MoneyBack?
Yes, if you have a Complete, Regular or Value 3k policy you can add the MoneyBack option at your next renewal.
Call us on 0345 340 4090 before your renewal date to add MoneyBack to your policy when you renew.
I made a claim but it was rejected. Will I still get MoneyBack?
Yes, if you added MoneyBack to your policy, you'll still get the 20% refunded. The only time you won't get money back is if we pay your claim.
I claimed, but it was for less than than 20% of my annual premium. Will I get the MoneyBack?
Unfortunately, no, you won't get any money back. We've paid a claim, so you're not eligible for it this policy year.
I claimed last year and I need to make another claim for the same condition this year. Does that mean I don't get MoneyBack this year as well as last year?
We're afraid so. This is what's known as a'continuation claim' and we treat continuation claims like any other claim. If we pay a claim this year, you won't be eligible for MoneyBack.
How does MoneyBack work with my multi-pet discount?
MoneyBack is separate for each of your pets. So for any pets that we haven't paid a claim for, you'll receive 20% of the premium for that pet back.
We'll work out the MoneyBack for pets you haven't claimed for and pay it into your bank account or refund it onto your card.
What happens if I cancel my policy?
MoneyBack can only be paid at the end of your 12-month policy year. You won't be eligible for MoneyBack if you cancel a policy mid-term or in relation to a pet that you've removed from the policy.
Pet health and insurance guides
Find out everything you need to know about your cat or dog's health from our expert guides and articles.